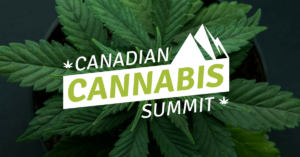 The Canadian Cannabis Summit is the most innovative, helpful conference you can attend if you are budding or seasoned professional looking for opportunity and education within the emerging Canadian Cannabis Industry.
Learn from experienced cannabis professionals working within a variety of industries.
Gain valuable insight on cannabis technology, science & medicine, retail, banking, investment, marketing, political policy, and Canadian law.
Attain a deeper knowledge on Cannabis business development, as well as the strategy of operating a legal Canadian cannabis business.
Hear from the people pioneering and shaping the forthcoming legal Canadian cannabis industry.
For more information visit: Canadian Cannabis Summit