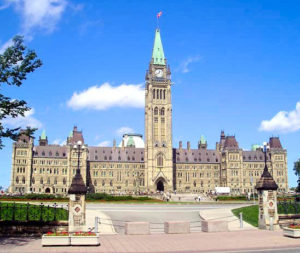 What does ACMPR cover?
For the cannabis industry in Canada, the most critical compliance implications are those covered by the Access to Cannabis for Medical Purposes Regulations. This legislation covers every aspect of marijuana production and sale. Overseen by Health Canada, these regulations must be adhered to at every stage of cannabis business from propagation through to sale. As of August 24, 2016, the Access to Cannabis for Medical Purposes Regulations (ACMPR) replaced the previous Marihuana for Medical Purposes Regulations (MMPR).
ACMPR is designed to provide an immediate solution for Canada to meet legal requirements. But Health Canada is continuously evaluating how a system of medical access to cannabis should function alongside the government's commitment to legalize, strictly regulate and restrict access to cannabis. As a result, laws and regulations may change.
Currently, the legislation contains four parts.
Part 1 sets out a framework for commercial production by licensed producers responsible for the production and distribution of quality-controlled fresh or dried marijuana or cannabis oil or starting materials (i.e., seeds and plants) in secure and sanitary conditions.
Part 2 sets out provisions for individuals to produce a limited amount of cannabis for their own medical purposes or to designate someone to produce it for them.
Parts 3 and 4 include transitional provisions, consequential amendments to other regulations, and provisions repealing the MMPR.
All those wishing to produce cannabis in Canada must apply to Health Canada to become a licensed producer under the ACMPR legislation, and all licensed producers MUST comply with the ACMPR regulations.
What are the specific ACMPR regulations that affect software and record keeping?
The ACMPR has many regulations that apply to the medical marijuana industry in Canada as a whole. Not all of those have implications for record keeping or to the method (software) used for that record keeping. (For links to the different websites that cover ACMP download our Seed-to-Sale Software Buyer's Guide.)
How do I meet ACMPR compliance?
To be ACMPR compliant, your organization must have ways of meeting all of the regulations listed above.
Many of the regulations listed above apply to processes, so you'll need to be utilizing best practices and documented standard operating procedures. You'll also need to be able to prove to Health Canada that you have used best practices. That's where seed-to-sale software comes in. Your cannabis business management software should provide you with the means to meet compliance when it comes to record keeping and reporting.
To support you in this process, a viable software vendor will supply you with a document that outlines exactly how the system they provide meets those requirements.
For a free demo to learn how AirMed meets these and other regulations, please email info @ airmed.ca.